HOME PAGE SET LIST PHOTO GALLERY REVIEWS/E-MAILS BOOKINGS / CONTACTS / LINKS
Wayne Bourne : Drums, Vocals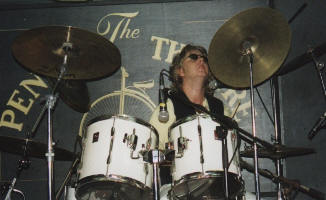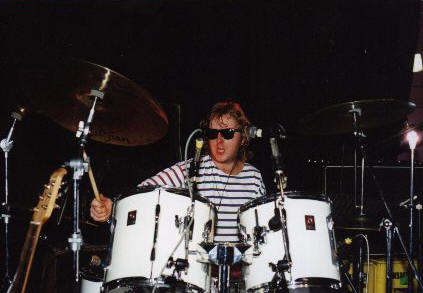 Wayne, an experienced drummer, also sings and plays guitar, just like Roger Taylor. Being in The Bohemians is his ideal gig, as he get the chance to tour the U.K & the world while doing what he loves best.


D.O.B - 18/04/71
Education - Normal.
Qualifications - O levels = Drama, English, Maths, Geography, Physics.
Past Careers - Too many to mention.
Likes - Wine, Women & song.
Dislikes - Cold weather & cold people.
Favourite food - Beans on toast.
Worst food - Semolina.
Favourite drink - Jack Daniel's.
Worst drink - Cider.
Favourite Queen member - Freddie, oh and Roger.
Favourite Queen song - Doin' alright.
Previous Bands - Strange days (Covers), Razer Back (Heavy Metal), Purple Om (Indie Rock).