HOME PAGE SET LIST PHOTO GALLERY REVIEWS/E-MAILS BOOKINGS / CONTACTS / LINKS
Kevin Goodwin :Fender Bass, Backing Vocals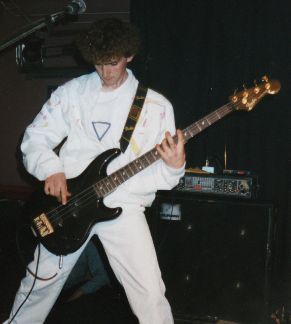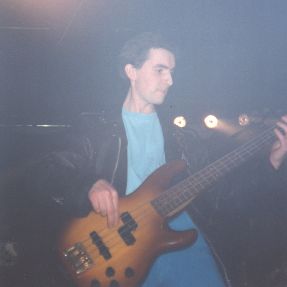 Kevin Goodwin, who was lucky enough to see Queen twice in 1986, says 'The Bohemians is based on what I would love & hope to see in a Queen tribute band... the energy, the costumes and the showmanship.

D.O.B - 7/09/72
Education - Rutlish Grammar, London.
Qualifications - City & Guilds.
Past Careers - Running a business.
Hobbies - Snooker.
Likes - Being busy.
Dislikes - Dishonest & irrational people.
Favourite food - Chinese.
Worst food - Sprouts, cauliflower & cabbage.
Favourite drink - Tea.
Worst drink - Tomato juice.
Favourite Queen member - Freddie Mercury.
Favourite Queen song - Somebody to love.
Previous Bands - The Shambles (Fun covers), PentaMania (Commercial Rock), LimeHouse (Funk Rock), The Real Abba Gold (Abba Tribute), Transylvania (Rocky Horror).