HOME PAGE SHOWS/APPEARANCES SET LIST PHOTO GALLERY MAILING LIST REVIEWS/E-MAILS BOOKINGS / CONTACTS / LINKS
Christopher Gregory :Custom Built 'Red Special',
Burns 'Red Special' & Backing Vocals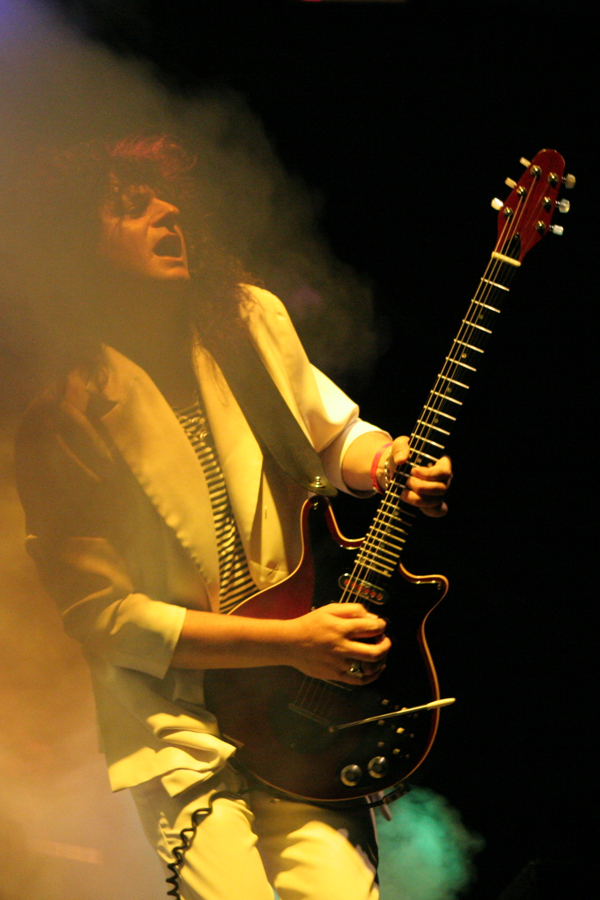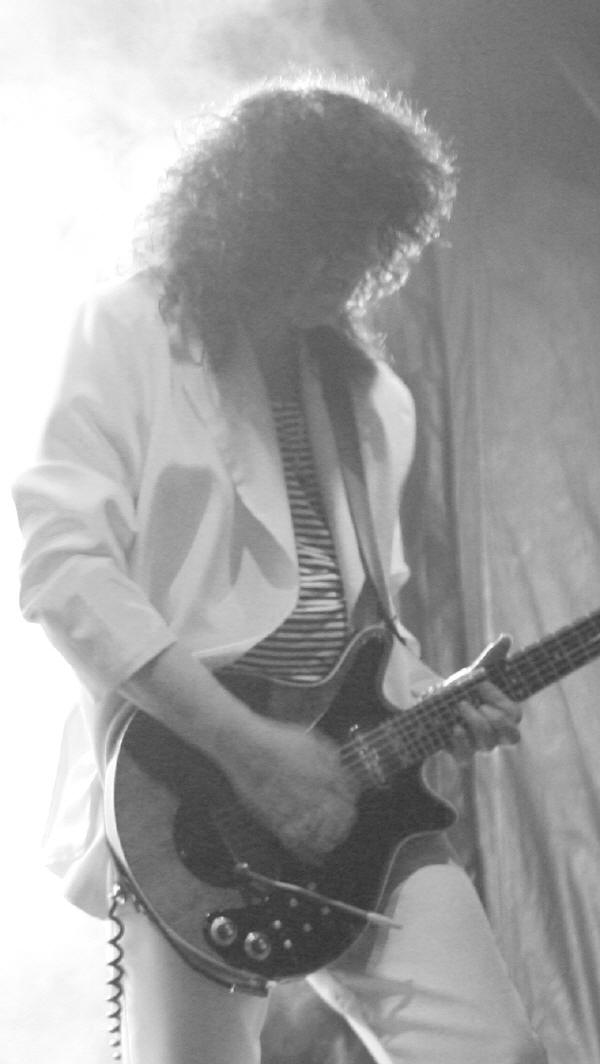 Born in the swinging sixties and surrounded by music from birth, CHRISTOPHER was one of many destined to take up an instrument to express himself and has been playing guitar since the age of thirteen
His early years as a budding guitarist were spent learning classic rock songs featuring guitarists such as JIMMY PAGE (LED ZEPPELIN), MICK RONSON (DAVID BOWIE), BRIAN MAY (QUEEN), BRIAN ROBERTSON, SCOTT GORHAM, GARY MOORE & JOHN SYKES (THIN LIZZY). It's not surprising that CHRISTOPHER picked up the melody, dynamics and creativity from his heroes, and with continued dedication over a period of time he developed a distinctive style of his own.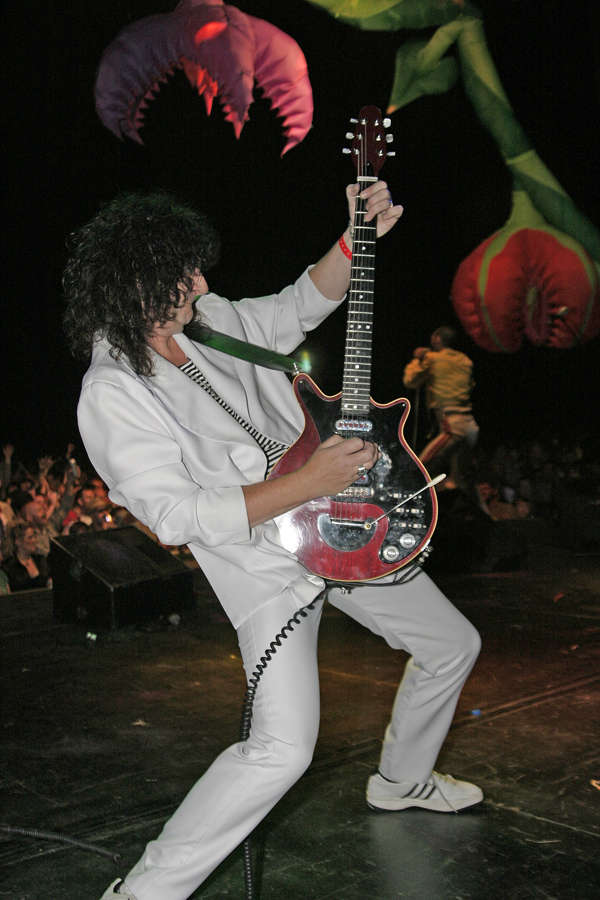 Like most young musicians he formed and played in a number of local bands with friends before taking the decision to become a full time musician. Co-forming and playing in bands such as SWEENEY TODD and MAYFAIR 101, gave him the chance to write original material and perform in live venues around Great Britain for a number of years.
In January 2000, after a brief spell writing and recording as a solo artist, Chris decided to form his own Queen tribute band QUEENED.
After long and extensive rehearsals with amazing attention to detail, and a few line up changes along the way, QUEENED gave Christopher the opportunity to play hundreds of gigs as a tribute to BRIAN MAY and QUEEN. This allowed him to hone his skills to present a remarkable and truly fitting tribute to one of the most unique, recognisable, and respected musicians in the world - Brian May.
The challenge to replicate the sound and performance style of BRIAN MAY is approached with relish by CHRISTOPHER. Playing a custom built, replica of BRIAN MAY'S famous RED SPECIAL guitar through VOX speakers produces an incredible likeness to that 'Brian May' sound we have become familiar with.
CHRISTOPHER still composes original material in a variety of styles, including out and out rock songs to guitar only instrumentals. His latest project is a collection of original guitar orchestrations, recorded using multi layered guitar parts all played by CHRISTOPHER is creating much interest.
After trips to Russia in February 2009 and Portugal in April 2009 as a stand in guitarist for The Bohemians, Christopher joined The Bohemians as a full time member in June 2009
And yes, that is his real hair!