HOME PAGE SHOWS/APPEARANCES SET LIST PHOTO GALLERY MAILING LIST REVIEWS/E-MAILS BOOKINGS / CONTACTS / LINKS
Nick Ballard :Custom Built 'Red Special',
Burns 'Red Special' & Backing Vocals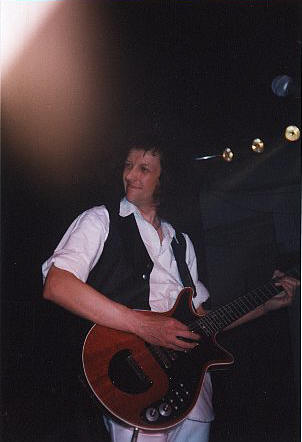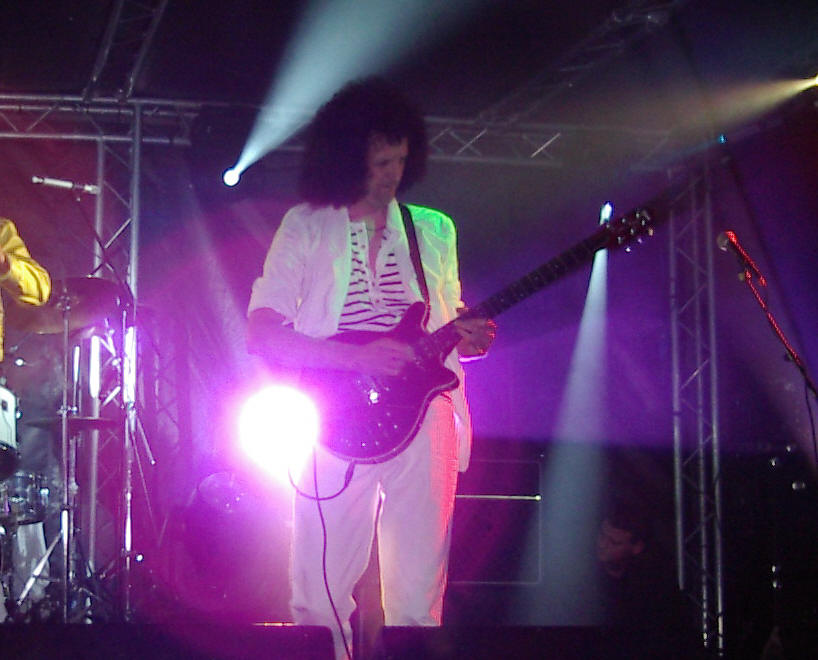 Nick, a Queen & Brian May fan, owns an incredible 18 guitars!! With his tall svelte figure and long curly hair, anyone would be forgiven into thinking it was actually Mr May himself!! playing those famous riffs.

D.O.B - 24/10/60.
Education - Art School, Bromley, Kent.
Qualifications - Six O levels, Two A levels, Dipoma.
Past Careers - Time Traveller.
Hobbies - Collecting stamps & Moonbeams.
Likes - Playing guitar, peace & quiet, & wacky trousers.
Dislikes - Noisy people.
Favourite food - McDonalds & chips.
Worst food - Fruit & jelly.
Favourite drink - Guinness, & strawberry milkshake.
Worst drink - Carlsberg special brew.
Favourite Queen member - Roger Taylor.
Favourite Queen Song - Don't stop me now.
Previous bands - The Revolters (Punk), The Melted Fish (Indie Rock), Mad Bad & Dangerous to Know, (Rock x).