The Bohemians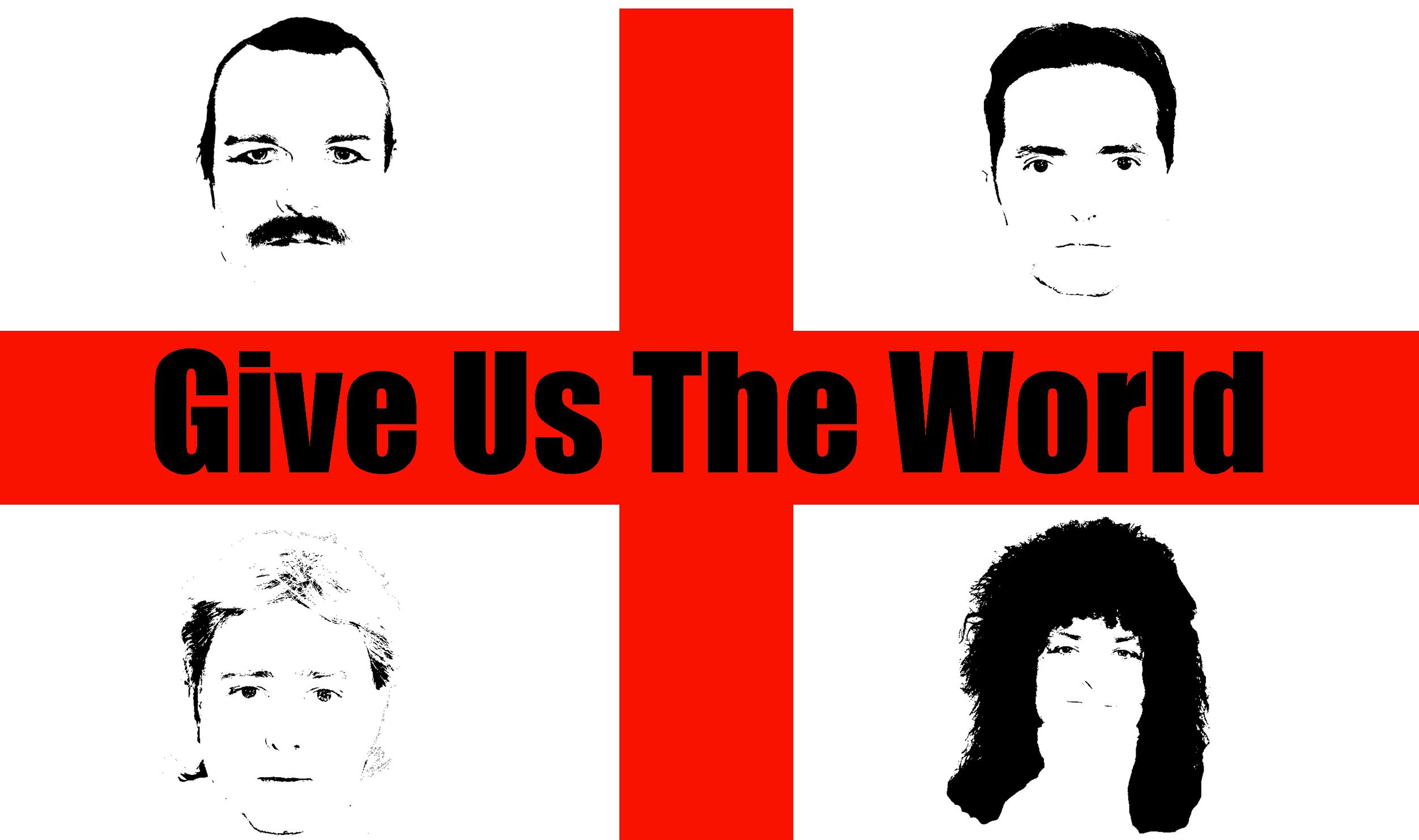 Proceeds from sales to go to the Skillnet Group Community Interest Company www.skillnetgroup.co.uk
Supporting people with learning difficulties to speak up, make choices, be heard and taken seriously.
The song is NOW available to download on iTunes!
Here's the Link:
http://itunes.apple.com/gb/album/give-us-the-world-single/id365306021
Here's what to do:
You'll need to create an iTunes account. (If you've not already got one). This allows you to purchase songs without having to put your payment details in every time.

Go to iTunes Store

Search for The Bohemians. (There's a Search Box on the Top Right of the Screen.)

Find 'World Cup Song' - The Bohemians
When you download, listen to it through your headphones, it sounds awesome!!
There are two versions, if you download both it counts as two sales, (ONLY 79p each!!)
Here are some comments we've had so far...
"I think the track is really good and thankfully doesn't have all the neanderthal 'IN-GER-LAND' chanting in it... The other clever thing on the band's part is that it has a shelf life beyond the world cup too so good for them". Phil Wickman, From Radio 4 Business
"Great lyrics, good beat and a strong lead vocal. Good luck with it, guys you deserve to be successful". By Linda C W on iTunes
Let us know what you think by adding your comments on iTunes.
For those that are not able to download on iTunes, donít despair!!! You can order a CD or DVD to be sent to you. (This still counts as a sale). They are £4.49 to order.
Hereís the link: http://www.kentgigs.com/recordshop/recordshop.htm#CDS564
Anyone that orders one can bring them to any of the shows for the band to sign.
If you can download on iTunes it is only 79p.
Hereís the iTunes link again: http://itunes.apple.com/gb/album/give-us-the-world-single/id365306021
Click Here to see the Preview:
Please give you comments and rate the video on YouTube: http://www.youtube.com/watch?v=0ZT4X4KgX6U
Lyrics:
A teardrop on a blade of grass
And one more painful delusion is past
The nightmare's so real though it don't seem right
But hope springs eternally
And foolish pride has a way of sustaining me
I see victory in a future that shines so bright
You promised the earth
So give us the world
Hold your heads high
If you have the heart
To reach for the sky
Give us the world
So dare we hope that our time is come
The renaissance finally begun
I see a red cross flying high on a field of white
No more unreality
No more harping on ancient history
Could it really be that the dream is close
And the final goal's in sight
You promised the earth
So give us the world
Hold your heads high
If you have the heart
To reach for the sky
Give us the world
Come on take your chance
Take aim and fire
If you have the pride
If you have the desire
Give us the world
Credits:
Written & Produced by The Bohemians www.thebohemians.com
Recorded at West Track Studio, Canterbury, Kent www.westtrackstudios.co.uk
Engineered by Clive Austen
Mixed & Mastered By Luke Fellingham at Luna Sound www.lunasound.co.uk
Video by: John-Marc Swansbury, Avenue Services www.avenueservices.co.uk
Lead & Backing Vocals, Piano: Robert Comber
Lead & Rhythm Guitar, Backing Vocals: Christopher Gregory
Drums, Backing Vocals: Wayne Bourne
Bass Guitar, Backing Vocals: Kevin Goodwin
For further information on The Bohemians go to www.thebohemians.com